470 km of pipeline length
Annual gas throughput 3 billion Nm3
Daily capacity of 42 million Nm3
Availability of 99.83% since 1991
Our assets
NGT plays an important role in transporting natural gas from the Dutch North Sea to shore. After treatment we supply the gas to the national network.
Our assets

1. Our people
Our people are without a doubt NGTs most vital asset. The team has safely operated our pipeline system for almost 50 years.

2. Our pipelines
NGTs infrastructure consists of almost 500 kilometers of pipelines from the UK North Sea border to the northeast of Groningen.

3. Our platforms
The journey of natural gas starts offshore. Our platforms constitute an essential hub in the Dutch offshore gas infrastructure.

4. Our process
In our treatment plant in Uithuizen we process the offshore gas to meet the National Grid specifications and supply it to the national GTS network.

A sustainable future
The North Sea is becoming a major European hub for sustainable energy. We are already there - with our knowledge, experience and future proof assets.
LEARN MORE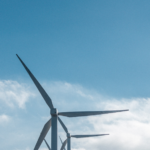 How we work safely?
Our HSEQ-system (Health, Safety, Environment and Quality) is the heart of our daily operations.
LEARN MORE
Work with us
Are you interested in working with NGT? Open job applications are always welcome. Send your motivation and a resume listing your relevant job experience to info@noordgastransport.nl